Let Us Help You Live Protected
Pest & rodent control solutions for your home and business. Proudly serving Providence, Fall River, and the surrounding communities.
Pest Control in Providence, RI
Top-Rated Rhode Island Exterminators
Pests are a part of life, but they don't have to be a part of your life. If your home or business is disturbed by the presence of bugs or rodents, you need the help of a skilled "Guardian" to get things under control.
At Guardian Pest Control, we understand how unappealing pests can be and how frustrating they are to get rid of. That's why our talented team of licensed Rhode Island exterminators utilizes the latest and greatest pest control technologies and techniques to manage infestations and help you achieve desired results efficiently and cost-effectively.
As much as we stand by the quality of our work, the aspect of our business that we are most proud of is our commitment to providing excellent customer service. All of our friendly technicians regularly undergo training to hone and refine their skills to deliver the best possible client experience. From the way we educate you on how pests operate and provide tips for preventative maintenance to the way we openly answer any and all questions you have, you can rest assured that our team is one you can depend on for your pest control needs for years to come.
Are you ready to get started? Call us at (401) 812-3033 to receive a free estimate from a Providence pest control expert.
The Top Choice for RI Pest Control
Caring for Rhode Island & Massachusetts Homes & Businesses Since 1985
For nearly four decades Guardian Pest Control has been meeting the RI pest control needs of residential and commercial customers in Providence, Cranston, Warwick, Newport, and surrounding communities. We also serve customers in coastal Massachusetts from our second location in Fall River.
Experience the Guardian Difference
Over the years, we have built a solid reputation as a trusted service provider. We respond quickly to calls and arrive on time to appointments in a fully stocked vehicle with all the tools and equipment needed to get right to work addressing your pest problems. Many of our clientele are repeat customers and most of our business comes from client referrals and reviews.
When you call for our help, we don't just kill the bugs that are bothering you and go back on our way. We take the time to form a relationship with you and show you that we can be depended upon today, tomorrow, next year, or any time you need us. Our goal is to be your go-to pest control company for life, and we feel we do a pretty good job of convincing our customers through our skilled work and eagerness to please.
Family Owned. Locally Trusted.
As a local family owned and operated business, we feel that a big reason why we have lasted so long is that we treat every client like they're our only client. While bigger companies view you as just another sale to beef up their bottom line, we value your business and show it through the neighborly way we interact and the careful and detailed way we perform our services.
Eco-Friendly Exterminators in Rhode Island & Southeastern Massachusetts
Here at Guardian Pest Control, we believe that quality, affordable pest control services and good stewardship of our environment can and should go hand-in-hand. That's why we utilize eco-friendly pest control methods that are as safe for you, your family, and our ecosystem as they are effective against insects, rodents, and other nuisance pests. You shouldn't have to worry about toxic chemicals presenting a danger to you, your kids, or your pets. Rest assured that with us, you won't have to.
Our Rhode Island exterminators offer free initial consultations. Request yours today!
As the founder of our company said, "you're never done learning." We implement that mindset in everything we do and continue to educate ourselves on the best products and techniques available.

We pride ourselves on our fast response time and thorough procedures. We'll walk you through every step of our process and answer any questions you have along the way.

Our extensive experience and focus on continued education have been the key to helping our local neighbors as well as offering quality solutions built to last.

We are a business rooted in family values and hard work. Having started from a dream in a garage and expanded into a thriving local business, we continue to grow our team that we consider part of the family.
Why Choose Guardian Pest Control?
Honesty and integrity: Our longstanding business wouldn't have survived without these essential qualities. We are a Providence pest control company that does what we say we will do and delivers on our promises. From our transparent communication in regard to the treatments we carry out to the upfront pricing we provide, you can rest assured we will never leave you in the dark or make you feel like you didn't get your money's worth.
Dependability: From the moment you give us a call to the moment we complete our job, we aim to earn your trust. We respond quickly to requests and work hard to create and execute a detailed treatment plan that will serve as a permanent solution to your pest problem, rather than a temporary fix. You can count on us to get the job done right - the first time and every time.
We prioritize your safety. Each of our Rhode Island pest control technicians is highly trained in using the most innovative equipment and pesticides in a way that is easy on the environment. We take into consideration the well-being of your children, pets, and property and use the most effective, science-based, and eco-friendly strategies to safely meet all your pest control needs. You can take comfort in knowing that we know what we are doing and will utilize products that only target your problem pest instead of you and your loved ones.
---
When you need pest control in RI, you need Guardian Pest Control. Call (401) 812-3033 now to get started.
---
See What Your Neighbors Are Saying
"Olivia communicates very effectively and is a good teacher and educated me as the homeowner on how to address issues in my house that help deter mice from entering the home, garage and sheds."

- Nicolette C.

"I was SO pleased and honestly grateful for the service that Olivia provided! She put me at ease (which is very difficult given my fear of rodents)."

- Tonya S.

"They have been able to do what other companies couldn't- eradicate our issue and stay proactive to ensure it doesn't happen again"

- Johanna C.

"Josh has been my technician for a rodent issue for the past few months and he's been patient and explains everything, and answers all my questions."

- Kate K.

"He gave me great advice on how to manage the mosquitoes so we can actually enjoy being in our yard."

- Ashley E.

"Haven't seen... or heard... any critters!"

- Susanne T.

"Absolutely will be recommending Guardian Pest control and Olivia to our friends/family."

- Alexa H.

"I've had good experiences before, but Olivia's service and energy is one of the best I have ever seen."

- Ralph D.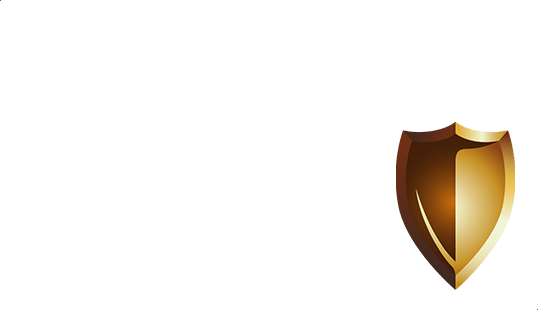 Less Pests. Less Stress. Contact Us Today!