Check Out Our Featured Services
Pest Control in Providence
Nearly Four Decades of Pest Control Excellence in Rhode Island & Coastal Massachusetts
Just like bugs themselves, pest problems come in all shapes and sizes. From minor issues like centipedes showing up in your home or garden to major threats like bed bug and roach infestations, you can count on Guardian Pest Control to present an effective solution. Whether you need routine preventative treatments or a one-time targeted application, we are capable of handling even the toughest pest issues. Our team of licensed pest control professionals combines years of experience with superior pesticide products and techniques to deliver high-quality treatments that will permanently address your problem pest and ensure your complete satisfaction.
At Guardian Pest Control, we take pride in helping our customers feel comfortable indoors once again. We have been around since 1985 and have served thousands of customers in Providence, Fall River, and surrounding areas. If you've never hired us before, we wish to earn your business and trust for today and the future by exceeding your highest expectations. If we fail to effectively deal with your problem pest or fall short of satisfying your needs, then we haven't done our job correctly and will do whatever we can to rectify the situation. If you're happy, then we're happy!
We can effectively control the following pests:
Hear From Our Happy Customers
"Olivia communicates very effectively and is a good teacher and educated me as the homeowner on how to address issues in my house that help deter mice from entering the home, garage and sheds."

- Nicolette C.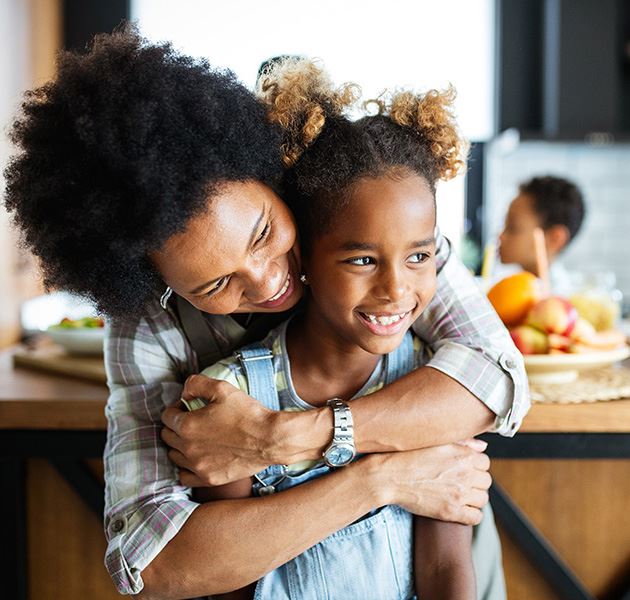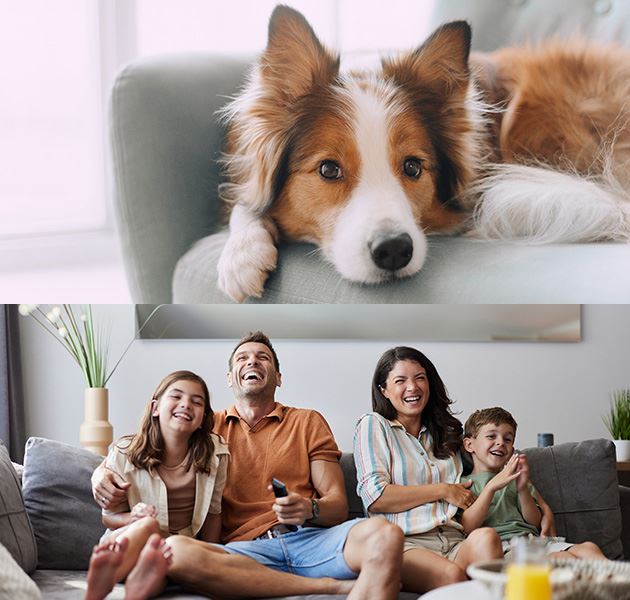 All pests have different habits and tendencies and require a specific plan of action to address an infestation and put a stop to it. Even so, our talented team of pest control experts has a proven process that we apply to whatever pest issue you are dealing with to ensure successful control.
We follow the following plan of action for each pest:
A detailed inspection: When you first contact us for service, we will schedule a visit at a time that's convenient for you to perform a careful inspection and see the pest problem for ourselves. We will discuss with you any problem areas where you've noticed pest activity and any concerns you have, comb through the interior and exterior of your property, and scan the perimeter for points of entry. Based on our analysis, we will be able to determine the severity of the infestation and the best method of treatment.
A thorough treatment: Following the inspection, our team will execute a personalized treatment plan specifically fine-tuned for your property. The techniques and products we employ will depend on the pest and our findings during the inspection. Indoors, we will safely apply low-impact treatment options such as baits, glue traps, wall injections, and crack and crevice applications of pesticides. Around the exterior, we will apply a protective liquid product around the perimeter and points of entry, lay rodent traps and bait stations, apply granular products around landscapes, and other methods of control designed for targeting your specific pest problem.
Preventive measures: While the treatment methods we use should successfully control your pest problem, actions need to be taken to make sure they don't return. We recommend a variety of environmental modifications and exclusion measures to make your property unappealing to pests and to make it difficult for them to enter the premises. Performing an entry point inspection and sealing off and blocking points of entry with Xcluder rodent proof mesh are just a couple of examples of our long-term rodent control solutions we offer. Some of these measures we will apply ourselves, while others will be suggested to you to carry out in between treatments.
Follow-up applications: As needed, we can return a few weeks to a month after the initial treatment to perform a follow-up application. We will first gauge the state of the pest population and how they have been affected, then make strategic applications where they are still active.
Whether you need a one-time service or an ongoing pest control program with quarterly or monthly visits, you can trust that we will go above and beyond to effectively get rid of your target pest and keep them away.
Eager to have us eliminate your pest problem? Call us today at (401) 812-3033 to schedule a free estimate and let's get started with your pest control service in Providence!
As the founder of our company said, "you're never done learning." We implement that mindset in everything we do and continue to educate ourselves on the best products and techniques available.

We pride ourselves on our fast response time and thorough procedures. We'll walk you through every step of our process and answer any questions you have along the way.

Our extensive experience and focus on continued education have been the key to helping our local neighbors as well as offering quality solutions built to last.

We are a business rooted in family values and hard work. Having started from a dream in a garage and expanded into a thriving local business, we continue to grow our team that we consider part of the family.
Are Your Pest Control Treatments Safe for Children & Pets?
Worried about chemicals? All the products we use are child and pet friendly, safe, and effective, and all of our team members have been carefully trained in how to best apply them for the best possible results. We place a heavy emphasis on providing outstanding customer service because we know you deserve the best for your property. When you have a "Guardian" on your side, you can have peace of mind knowing we will keep unwanted pests at bay.
How Often Should Pest Control Be Done?
Pest control frequency varies based on pest type, infestation severity, location, and control methods. Regular maintenance occurs every three to six months for prevention. Seasonal treatments target specific pests active during certain times. Infestations require tailored schedules. Commercial properties need more frequent pest control.
Integrated Pest Management emphasizes long-term prevention with flexible treatment frequencies. Environmental factors also influence pest control needs. Consulting with our licensed professionals is essential for effective planning, with early detection and proactive measures playing vital roles in success.
Why is Regular Pest Control Important?
Regular pest control services are essential for keeping your home free from unwanted pests and protecting your health. Pests such as cockroaches, rodents, and mosquitoes can carry diseases and cause health problems for you and your family. In addition, pests can cause damage to your property, including your home's structure, furniture, and belongings.
By investing in regular pest control services, you can:
Prevent the spread of diseases
Reduce the risk of allergies and respiratory problems
Protect your property from damage
Ensure a safe and healthy living environment for your family
At Guardian Pest Control, we offer a variety of pest control services tailored to meet your specific needs. Our experienced technicians use eco-friendly products and advanced techniques to eliminate pests and prevent them from returning.
Contact us today to schedule your pest control appointment and protect your home and family from unwanted pests.
We Do Pest Control Differently
No matter what type of pest is plaguing your property, an infestation only gets worse as time passes. By taking action and giving us a call, you are taking a crucial step in putting an end to property damage and potential health hazards. We make it a point to hold ourselves to high standards of quality and customer care. From our speedy response and on-time arrivals to putting together a customized plan unique to your building and target pest, we do whatever it takes to show you that you made the right choice by going with Guardian Pest Control.
Our goal is to not just eliminate your pest problem but to educate you on the best practices and modifications you can make to your home or business so pests don't reinvade. All of your friendly and knowledgeable technicians are happy to answer your questions and give you a firm understanding of what we do and why we do it. By equipping you with tips and tricks, you can rest assured that you won't have to worry about a reinfestation for the long term.
Check Out Our Ways to Save
$50 OFF For First Time Clients

Limit One Coupon Per Client

10% OFF Discount for Community Heroes

Veterans, Police Officers, Firefighters, & Healthcare Workers

$25 OFF Senior Citizens 62 Years & Above
Learn More About Our Shield Plans
How does it work?

Normally, pest control companies ask you to pay upfront for your whole year of preventative services, asking for a big down payment, and then expecting you to call them whenever you need a service. With this method you spend more, put more work on yourself, and may not even receive all the services you paid for! With the Shield Plan, the services are scheduled automatically, and you only pay for the services you receive. No calling to schedule your services, and no upfront payment needed!

What does it include?

During each Shield Visit you will receive preventative treatments for the pests most likely to be active during that season, such as, providing a protective barrier spray to the exterior of the home in summer to prevent insects from invading the home, applying all natural rodent repellant to the foundation of the home in the winter to keep the mice out, and inspecting and monitoring pest prone areas on the interior of the home to ensure control is maintained! Not having any mouse problems? Don't want interior service? No problem! Flexible scheduling and a variety of plan options means we'll be able to find the right Shield Service to fit your needs.

What's a Shield Service?

The

Shield Services

are our most comprehensive, and most popular pest maintenance services! Designed specifically to protect residential homes from the most common invading household pests, our Shield Plans are perfect for resolving the current pest problems you may be having, as well as putting measures in place to prevent the problem from happening again in the future! Pests covered under our plans include Carpenter Ants, Nuisance Ants, Earwigs, Centipedes, Millipedes, Ground Beetles, House Spiders, Yellow Jackets, Hornets, Social Wasps, and even Mice!
Ready to get started? Contact Us Today!
Don't Let Pests Bug You! Contact Us Today!