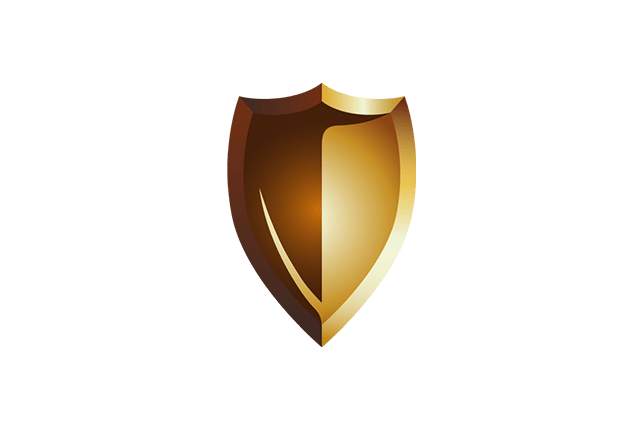 Cockroach Control in Providence
Keep Cockroaches Away in Fall River & Surrounding Rhode Island
Cockroaches are some of the most unwelcome pests to find in your home. When you spot a cockroach in your kitchen or bathroom, it can be a horrible moment. But it is important to know that you are not alone! Guardian Pest Control can help you address your roach problem. We offer comprehensive cockroach control throughout Providence, Fall River, and beyond. We know that treating cockroaches on your own can be frustrating and fruitless, but with our targeted approach, you can say goodbye to cockroaches. Our team of experts will help you rid your property of these pests for the long term.
Call To Set Up An Appointment!
Where Do Cockroaches Hide?
Cockroaches are commonly found in high moisture areas, such as kitchens or bathrooms. They often hide under appliances like refrigerators and dishwashers. They are nocturnal insects and tend to be a little shy, only coming out when they feel it is safe. If you leave food out or your garbage can uncovered, cockroaches can discover a very attractive living area inside of your home.
Signs of a Cockroach Infestation:
---
Unpleasant odors
Cockroach feces
Cockroach eggs
Dead cockroaches
Smear marks
Shed roach skins
Chew marks
While you may not see cockroaches scampering across your floor, any of the signs listed above are a good indication that you could be facing a cockroach infestation in your home. But there is no reason for you to panic! Our team of Providence roach control experts are standing by to help you tackle your infestation. We will help you find a solution that gets rid of cockroaches quickly and effectively.
Questions About Cockroach Control in Providence? Contact Us Online to Learn More!
Cockroaches typically seek out your Providence home for a variety of reasons, including food, water, shelter, warmth, and ideal living conditions. They are known scavengers, obtaining nutrition from almost any source of food found inside or outside of your home including garbage and even pet food. Furthermore, roaches like hiding in tight spaces like crevices behind walls or under appliances. Moisture is another attractant for roaches, so if you have leaking pipes or humid air in any parts of your house, you may experience an infestation.
How to Prevent Cockroaches:
---
Keep your home clean by vacuuming regularly, sweeping and mopping your floors, clearing any clutter, and washing dishes promptly to prevent cockroaches from setting up camp in your home.
Store food properly, which involves sealing food in containers or bags so that cockroaches cannot get to it and putting away any food that you are not currently eating
Fix any leaks or drips in your home to prevent cockroaches from moving in. You can check under sinks, around toilets, and near appliances for any signs of leaks or water damage.
Check any carboard boxes, bags, or other storage items that are entering the home for cockroaches
Inspect for any potential areas that cockroaches can use to enter your home; sealing any cracks, holes, or other entry points that these pests might use
Call for roach removal services, as professionals will have access to the necessary treatments that can effectively eliminate and prevent future infestations
After a roach infiltrates a home, it begins to reproduce quickly and can become an even bigger problem if not properly managed. That's why it's important you take the steps mentioned above and invest in professional Providence cockroach control services at the first sign of a problem.
Are Cockroaches Dangerous?
The sight of roaches scuttling across the floor can be incredibly unnerving. But are roaches really as dangerous as their sinister appearance may suggest? While roaches don't pose as much of a risk as other pests, they are a health hazard as they can contaminate food and surfaces, potentially leading to a food-borne illness or other disease. Cockroaches carry different bacteria which can quickly spread when the roaches enter your property.
What's more, they're also known to trigger allergies and asthma symptoms in some individuals, making them even more unwelcome guests in your house. Controlling a roach infestation as quickly as possible is essential for maintaining a healthy home.
How to Get Rid of Cockroaches
Cockroaches are a common pest that no one wants to see in their home or business. These pests can quickly multiply and spread germs, so it's important to take action to get rid of them as soon as possible.
Here are some tips on how to get rid of cockroaches:
Identify the Source: Cockroaches are attracted to food, water, and shelter, so eliminate any sources of these things in your home or business. Clean up spills and crumbs immediately, store food in airtight containers, and avoid leaving pet food out for long periods of time.
Use Bait Stations: Bait stations contain a slow-acting poison that roaches will carry back to their nest, killing off the entire colony over time. Place bait stations in areas where cockroaches are likely to gather, such as near food sources or in dark, damp areas like bathrooms and basements.
Use Sticky Traps: These traps contain a sticky substance that will trap cockroaches when they walk over it, preventing them from moving around your home or business. Place these traps in areas where cockroaches are likely to hide, such as under sinks or behind appliances.
Hire a Professional Pest Control Service: If you're dealing with a severe cockroach infestation, it may be best to hire a professional pest control service. These experts have the tools and experience necessary to eliminate cockroaches quickly and effectively, minimizing the risk of further infestations.
Getting rid of cockroaches can be a difficult and time-consuming process, but it's important to act quickly to prevent the infestation from spreading. By identifying the source of the infestation, using bait stations and sticky traps, and potentially hiring a professional pest control service, you can effectively eliminate cockroaches from your home or business and keep them from coming back.
See What Your Neighbors Are Saying
"Olivia communicates very effectively and is a good teacher and educated me as the homeowner on how to address issues in my house that help deter mice from entering the home, garage and sheds."

- Nicolette C.

"He gave me great advice on how to manage the mosquitoes so we can actually enjoy being in our yard."

- Ashley E.

"Haven't seen... or heard... any critters!"

- Susanne T.

"I've had good experiences before, but Olivia's service and energy is one of the best I have ever seen."

- Ralph D.

"They have been able to do what other companies couldn't- eradicate our issue and stay proactive to ensure it doesn't happen again"

- Johanna C.

"Josh has been my technician for a rodent issue for the past few months and he's been patient and explains everything, and answers all my questions."

- Kate K.

"Jacob came out and for our first appointment and was very professional and kind."

- Tammy C.

"Lyle and Jeremy were excellent workers...professional, knowledgeable, polite and neat. Eric, who did the initial inspection, was top-notch also."

- Mike L.
Effective Cockroach Solutions from Guardian Pest Control
We will first conduct a thorough assessment of your home in order to understand the extent of the infestation. We work hard to pinpoint the source of your infestation and uncover where cockroaches are concentrated within your home. We make sure that we use treatments that are safe for your children, pets, and property, without compromising effectiveness. Our Providence cockroach removal team will help you understand what we are doing and why we are doing it, so you can be confident that your cockroach problem will soon become a thing of the past.
Whether you are looking to treat a current cockroach infestation or prevent one from taking root, the experts at Guardian Pest Control have a solution for you. We offer a broad range of pest control solutions in Providence, Fall River, and beyond, helping families protect their homes from pests since 1985. With our help, you and your family can enjoy a pest-free home for many years to come.
---
We offer free estimates for our roach control in Providence! Call (401) 812-3033 or contact us online to get started today.
---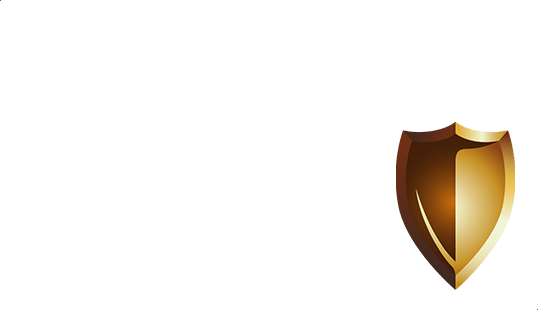 Less Pests. Less Stress. Contact Us Today!
Don't Let Pests Bug You! Contact Us Today!